After being in my first teaching post for twenty years (I won't explain, its a long story) here I am two weeks into Deputy Headship and I'm loving every minute of it.
Twenty summers spent planning, preparing, compiling reports and trying to grab some family time! This year I was determined to completely recharge my batteries, particularly with working late most of the final half term at my previous school, finalising as much as possible for those taking on my old responsibilities. I read several good books, experimented with a few new recipes and ingredients in the kitchen and was able to appreciate the weather, made all the better by success in The Ashes!
At assembly on my final day I joked that twenty years beforehand, I had arrived dark haired, happy and full of great ideas, and that I was leaving with two out of those three still intact. The gene pool is to blame for the first on this list!
I didn't divorce myself entirely from education over the break. Twitter provides wonderful opportunities for free CPD for the teaching community, and serves as an excellent platform for sharing of the best practice and current development. The most useful links for me came from Heather Leatt (@Heatherleatt) with the highlighted changes to the OFSTED framework http://www.heatherleatt.co.uk/wp-content/uploads/2013/08/School-inspection-handbook-09_13-with-changes-highlighted.pdf and http://www.heatherleatt.co.uk/wp-content/uploads/2013/08/Ofsted-changes-to-School-Inspection-Handbook-Sept-2013.pdf . Extremely useful to have this 'heads up' before the year began.
I am very much looking forward to attending SLT Camp (@SLTcamp) in November, with the chance to meet some of my fellow tweachers, and to share inspiration and innovation. Many thanks to Sarah Findlater (@MsFindlater) and Stephen Lockyer (@mrlockyer) for organising this. With CPD offered by some LEAs a little thin on the ground and of sometimes questionable value, what an opportunity this is to encounter like minds, and to interact with secondary colleagues too. So glad I don't have to pack my wellies and sleeping bag.
Two weeks into term, and unsurprisingly I'm very busy already. There are plenty of challenges ahead, but I knew that, and it is one of the reasons I took on the position. One challenge to myself is to develop my educational blogging further. Let's see if I keep that one up!
Lest we forget, the reason we are in this business is to make a difference to children, and the responses they give our professional lifeblood. I took my first whole school assembly this week; the importance of creating a good first impression was my theme. I showed a picture of George Clooney.
'Does anybody know who this is?'
'Is it you Mr Cowley?'
I'll take that one! The gene pool has its uses sometimes!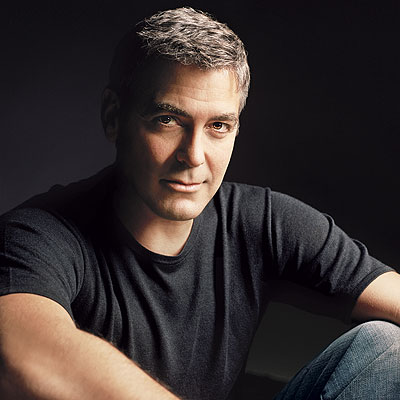 George is often stopped and asked if he is the new Deputy Head